How Does Recycling Help A Business
Posted by:
Admin
Tags:
Recycling, Business, Save money by recycling, Protect the environment, Make money recycling
Posted date:
21-04-2022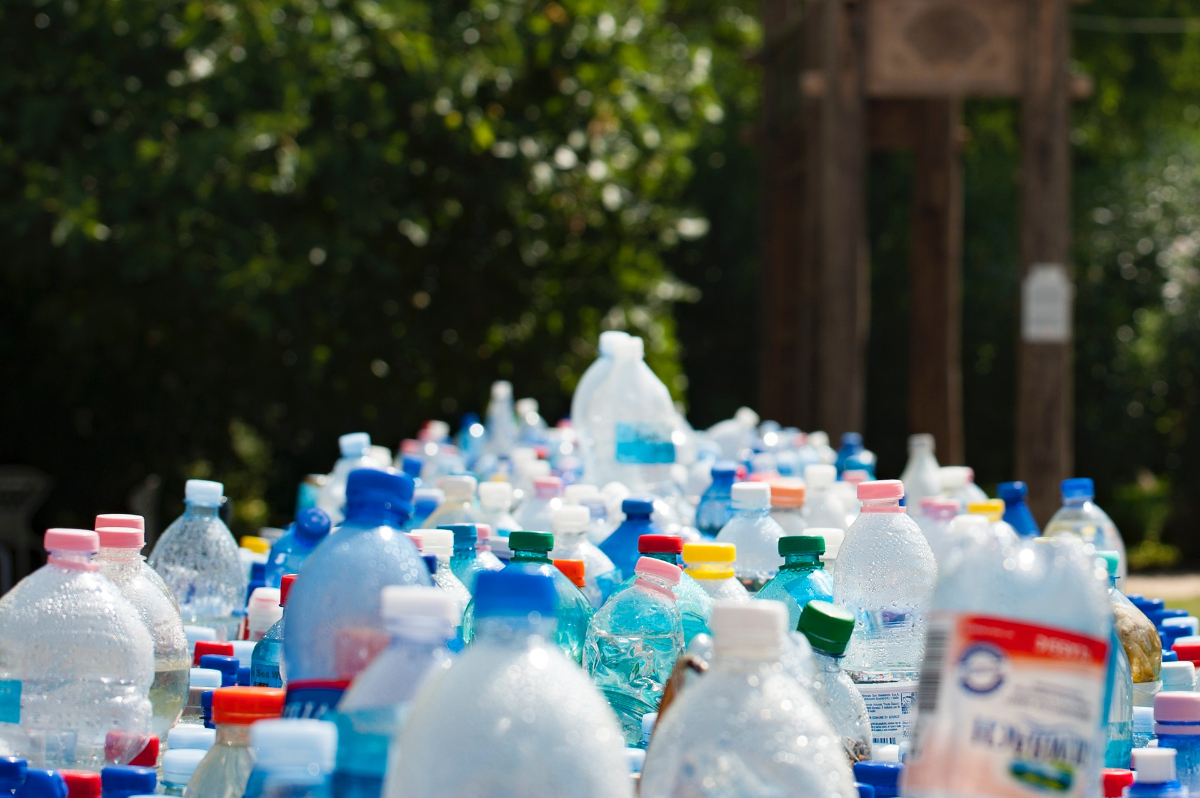 Do you want to find out more about how recycling can help a business? We look at why is recycling important for a business and tips on how to recycle your business waste.
Why Is Recycling Important For A Business?
If your business isn't recycling, you may be missing out on a whole host of different perks. Not only is recycling a great way to help the environment and the planet, but it can also be good for your bottom line.
Below there are five benefits of having a recycling program for your business, maybe one or two that you have never even considered.
Save Money
One of the major reasons recycling is important for a business is that it is a fantastic way to save money and improve your bottom line. Starting a recycling program at your workplace can create cost avoidance and open up funding for other sustainable initiatives too.
Centralised recycling initiatives can save money through the cost savings in janitorial fees. Once the custodial staff do not have to go from desk to desk in order to collect each employee's recycling and waste, it will free up their time to work on other areas of the business.
For example, they can clean workstations, previously, you may have been paying extra for this work. The cost savings made from these changes can also be used to directly fund other sustainability enterprises within the company.

A recycling program that is executed and well planned can generate, on average, around £75 per employee per year.

Make Money
Once companies begin to make more sustainable choices and start up recycling initiatives, then they have the potential opportunity to start selling their recyclable waste for other alternative means.
This will then earn back a certain percentage of the money that was used to finance the program in the first place, and in most cases, it will generate even more. As the years go on, recycling technology is becoming more and more advanced.
Metals, plastics, and glass are becoming more precious as the cost of various materials goes up. Recyclable materials are becoming valuable commodities.
We would recommend finding out the local market value for various materials in your region and discovering how much each of your recyclables is worth.
Starting a centralised recycling initiative within your business can also help you make more money.
Centralised recycling programs force employees to consider how much waste they are producing and the ways that they are disposing of it.
This helps to reduce the contamination of the recycling streams and, in turn, boosts the value of your recyclable assets.

Attract Higher Quality Recruits
Modern-day consumers demand more sustainable products, and business employees are demanding similar needs.
Studies have shown that employees who work for a company that recycles will be more likely to be motivated.
Workplace sustainability and recycling are far more important to millennials than other previous generations.
Recent surveys have shown that one in every ten millennials would be willing to quit their job if their employer is not sustainable. This is important because millennials also change jobs more often than other generations, moving jobs almost every two years.

Help Build A Community
People want to feel like they are having a positive impact, and implementing a recycling initiative is one way to do this. Recycling is a fantastic way to encourage employees to work together, as well as hold each other accountable.
Culture is the best way possible to make a recycling program successful. Employees will be encouraged to work harder if they believe they are working for a business that cares for the environment, as well as a team that cares too.
Protect The Environment
The final reason why recycling is important for business is that you positively impact the environment.
Firstly, business recycling saves energy. It takes far less energy to reuse and recycle materials than it does to manufacture the same material from scratch. One example of this would be newspapers, which can be recycled and reused for further printing.
Recycling and reusing also divert waste from going into landfill sites, another harmful way waste is contained. Landfill sites are growing and becoming filled up faster and faster. Many of the materials placed in these sites are not biodegradable. They will remain in landfills for decades to come emitting extremely harmful gases.

How to recycle your business waste
Advantages and disadvantages of recycling business waste
There is a selection of different benefits to be gained from recycling your business waste. You should always remember that waste activities such as recycling still use energy. This means that reducing waste should be the first priority.
Below is a dissection of the advantages and disadvantages of business waste recycling.

Advantages of recycling business waste:
All the environmental benefits - Recycling business waste means that less waste is being dumped into landfill sites, and there is overall much less harm to the environment.
Your business reputation - Through recycling, you can attract brand new environmentally-conscious customers, boost the chances of your business winning potential contracts, and improve your customer's loyalty by proving that you care for the environment and you are environmentally responsible. The modern customer cares a lot about recycling efforts.
Reducing waste costs - Managing and handling waste can be costly, and reducing the amount of waste you send directly to landfill sites can bring with it large savings on what is known as landfill tax.

Meeting your legal obligations - For businesses in some industries, there is a legal responsibility for the disposal of certain items and products. If you can ensure your compliance through the use of a recycling scheme, then you can avoid the potential fines, penalties, or worse consequences.

Saving company energy - Producing products using recycled materials will often use a much lower amount of energy than just manufacturing the product from raw materials. One example of this would be aluminium.

Disadvantages of recycling business waste:
The least helpful option - Though recycling is much better for the environment and will help your business, there are other ways to help the environment which are a much bigger help. For example, reducing how much waste your business puts out or reusing the business' waste.
Space for recycling - The collection and sorting of waste materials for recycling requires you to have enough space to keep all of this waste. This might be difficult depending on your business premises. If you do not have a lot of space to store waste, then you will need to negotiate with your waste collectors to pick up waste more often.
Recycling costs - Using a waste contractor to collect your business' waste will, unfortunately, cost you money. If you are producing large amounts of waste, then this amount can grow even further due to multiple visits being needed.

Contamination when sorting - Plastic containers getting into the food waste or other materials finding their way into glass waste can increase costs. Treatment costs will need to be increased due to the time and effort needed to solve and eliminate contaminations.

Get in touch today if you have any business waste that needs collecting and disposed of correctly in Maidstone, Kent and London.
Our experience and professionalism can help alleviate any stress or concerns you have concerning wastage.