How Do You Handle Confidential Waste
Posted by:
Admin
Tags:
Confidential waste, how to handle confidential waste, How to store confidential waste, Waste disposal policy
Posted date:
11-08-2022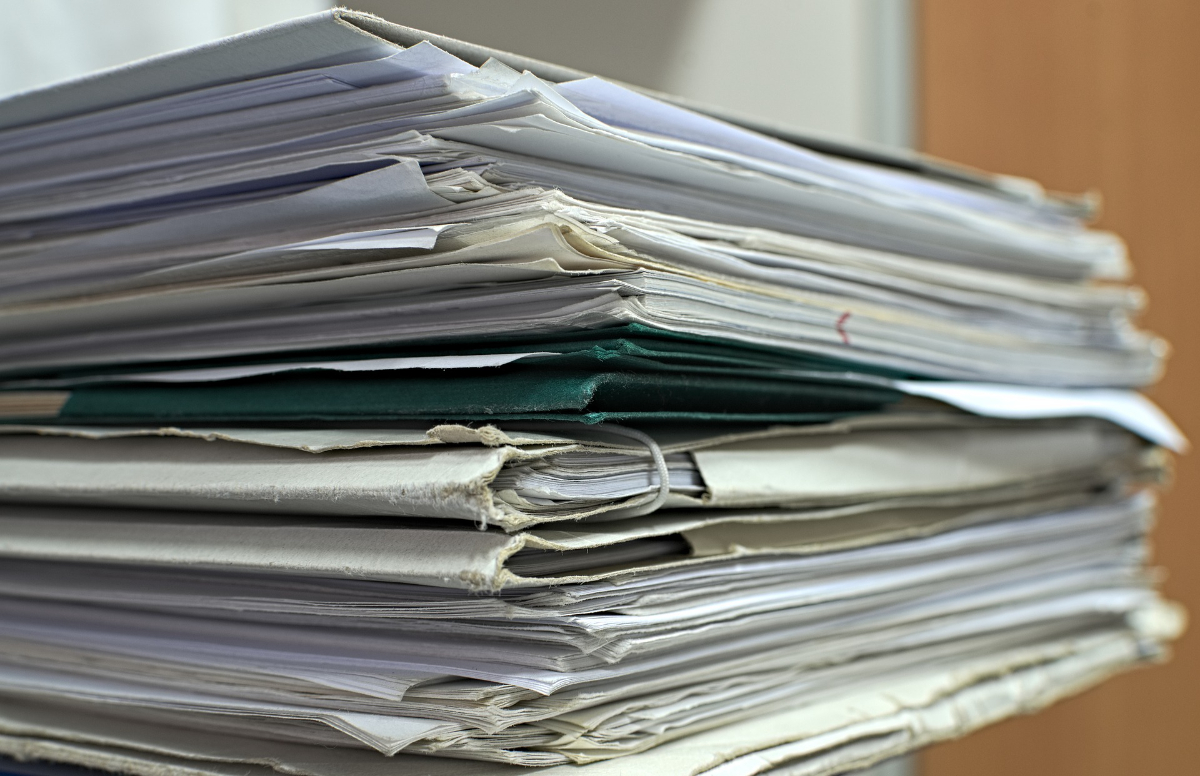 How do you handle confidential waste? Find out more about the top ways to handle confidential waste for your business.
Top Ways to Handle Confidential Waste
Every single business will generate confidential waste. The key here is ensuring that your confidential waste is successfully disposed of in a secure and thorough way.
Just a single breach can result in GDPR fines, as well as the loss of customer trust and permanent damage to your brand. Below we will offer some tips and tricks for handling your confidential waste.
Educate Your Employees
Privacy protection cannot be done alone, it is a team effort. Everyone who works within your organisation needs to view the security of information as a shared responsibility. Just one slip-up can lead to disastrous consequences.
Staff should be educated about the vital importance of information destruction, as well as the sharing of best practices. You should have regular hands-on training sessions with employees that allows staff to see firsthand how data and documents should be discarded or destroyed.
Implement an Information Destruction Policy
There should be an information destruction policy present in every company. This policy should contain procedures for dealing with data and documents when they reach their final disposition dates.
For example, an information destruction policy should require documents to be destroyed swiftly at the end of their retention lifecycle.
You should also identify specific procedures that should be used for discarding and destroying information that is not on paper or digital. Every member of your team should be required to have a copy of your company's information destruction policy.
Limit Access
The time at which confidential waste is most vulnerable to being compromised is during the time between when the waste is discarded and when it is destroyed.
A secure destruction service will prevent unauthorised access to discarded documents and media. Locked containers and safes can be placed around the office space or facility.
When a hard drive, tape, or document is put into a container, it can then not be removed. Depending on the customised information destruction schedule, these containers should be emptied weekly, fortnightly or monthly.
The emptying should be done by a destruction technician who has been background-screened and trained for professional destruction.
Document Your Disposal Practices
Audits will commonly require proof of confidential waste disposal. A trained and professional document shredding and information destruction provider will issue a Certificate of Destruction every time a piece of information is destroyed. This means you will always have legal proof of the time and date that the disposal took place.
Partner with a Trusted Provider
Outsourcing the destruction of your confidential waste can save time and maintain the privacy of all your company's information. It can also limit your business' liability exposure if you choose to partner with an information destruction company that is trustworthy.
We would recommend verifying a potential provider's experience and qualifications before you sign a service agreement. You can also request client references if you want to be extra secure.
Managing Confidential Waste
Businesses are very likely to handle a notable amount of confidential information on a day-to-day basis.
No matter whether it is about employees, clients, or accounts, this data can lead to a range of different problems for a business's internal operations. In a worst-case scenario, leaked data can lead to large fines or serious legal action.
Below are five tips to help you correctly manage confidential information.
Understand your legal obligations
Ever since changes were made in May 2018, businesses in the UK have to comply with the General Data Protection Regulations.
Also known as GDPR. This kind of regulation has been implemented in all local privacy laws across the entirety of the EU and the EEA region. GDPR applies to all companies selling to and storing personal information about citizens residing in Europe.
GDPR means that EEA and EU citizens have greater control over their important personal data, and they can spend on the fact that their information is being protected securely.
The GDPR directive states that 'personal data' is any information that relates to a person. This includes details such as a name, a photo, a phone number, an email address, bank details, social networking website updates, medical information, computer IP addresses, and more.
GDPR applies to every business and organisation that is established within the EU. It does not matter whether the data processing occurs within the EU or not. If a company offers goods and services to citizens within the EU, it is subject to GDPR.
Under the new legislation, businesses that work with citizens' personal data must appoint a data protection officer or data controller in charge of GDPR compliance. All businesses that fail to comply with GDPR will come up against severe penalties of up to 4% of the business' annual global revenue, or twenty million euros, whichever is the highest cost.
Recognise what confidential waste is in your business
Confidential waste refers to any device or document that contains personal data relating to customers, suppliers, and employees.
It can also include data that could potentially put your business at risk if read by the general public or a competing company. This may include details such as business plans, financial data, marketing strategies, branding, manuscripts, patents, designs, business processes, and intellectual property.
For this information to be correctly managed and disposed of, businesses need to be made aware of all the different types of confidential documents employees could be handling on a day-to-day basis within the workplace.
These documents can lead to the business being open to security breaches or GDPR. The documents discussed here can include contracts, commercial documents, meeting notes and agendas, internal manuals, expense forms, supplier information, payroll data, or access cards to any documents containing personal data such as names, phone numbers, addresses, and email addresses.
It is absolutely vital that companies recognise the risks associated with leaving these types of documents around can bring to the company.
It is encouraged that businesses create formal training and guidance for their staff when it comes to these types of documents. It is a great way to ensure that all employees are aware of their responsibilities and roles surrounding confidential information.
Preventing security breaches
The correct handling of confidential information is essential for avoiding security breaches that can get businesses in hot water. Secure, confidential waste disposal, along with document shredding, is a highly effective way of discarding confidential data in order to avoid future security issues.
Businesses are usually made aware of cybersecurity risks, but they are also at risk of a breach due to the unsuitable disposal of confidential data and information. It is very important to have active procedures in place that will allow for the correct disposal of confidential information in order not to incur any potential fines.
Forming a confidential waste disposal policy and procedure

Below are four easily implemented steps that businesses can take to manage confidential business waste:
Create a list of all the files and documents that need to be either destroyed or shredded
Pick a type of destruction or document shredding service that you want to use and ensure it is set up with a company that you can trust.
Create a confidential waste disposal policy and pass it on to your staff
Organise a secure and safe storage area. Sealable bags should be included. Lockable wheelie bins or lockable confidential waste cabinets are options that have proved to be successful methods.
Implementing these kinds of processes and policies can give staff the confidence necessary to deal with confidential documents that are no longer needed and disposed of correctly.
A confidential waste disposal policy should detail how long our business needs to hold onto documents, where these documents should be stored for shredding, and how and when the documents will be shredded. The storing of the documents may simply be in bags or in bins.
A confidential waste disposal policy should shape part of the business' record management policy. This policy will cover when and how documents are moved to off-site storage or are destroyed. If the employees are clear about how they should handle confidential waste, then the likelihood of security breaches taking place is much less likely to occur.
If a business' staff have moved to a work from home system due to the COVID-19 pandemic, then there needs to be an update to the business' policies and procedures.
The working from home system introduces all kinds of new risks when it comes to potential data breaches. The staff should be advised on how they dispose of any personal or confidential paperwork they might have printed off at home or taken home with them.
Storing confidential waste
Once a business has gone through the process of setting up a waste disposal policy and training the staff on all the needed procedures, they will then need to set up a secure method of storing confidential waste, documents, paperwork, and data in between the collections.
The majority of shredding companies will be able to provide storage for a company, regardless of their size and nature, but it is always worth asking beforehand.
Get in touch today if you have any confidential waste collection that needs collecting and disposed of correctly in Maidstone and Kent. Our experience and professionalism can help alleviate any stress or concerns you have concerning wastage.