How Can A Business Dispose Of Waste
Posted by:
Admin
Tags:
Posted date:
20-07-2022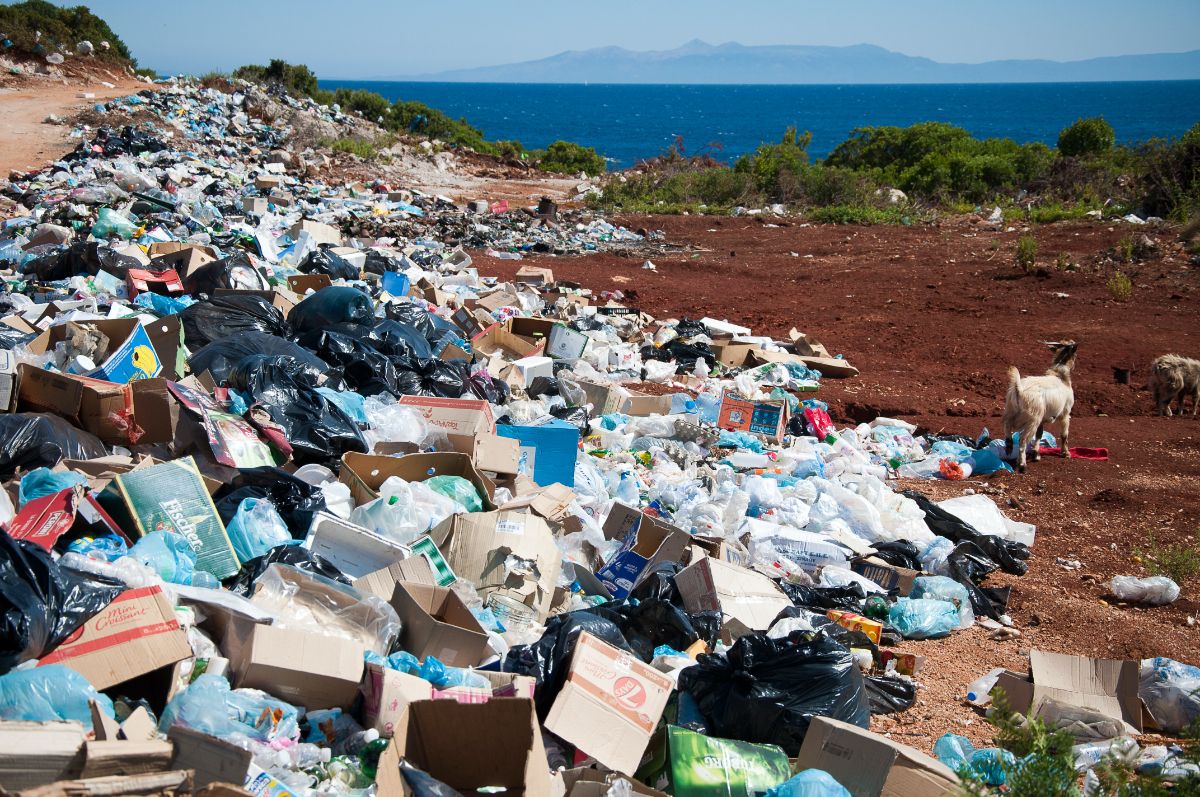 How can a business dispose of waste? We look at the ways that a business can legally and efficiently dispose of their waste.
Business waste CAN NOT be taken to any standard Recycling Centre, as these are strictly for household and recycling waste.
Instead, businesses need to dispose of waste at a 'SUEZ waste transfer site', with PPE being worn at all times during the visit.
Every UK business is expected to maintain a legal 'duty of care' when managing and storing business waste material until it's recycled, reused or disposed of.
Businesses need to have been registered and retain the correct paperwork for a minimum of 2 years. In many cases, businesses will outsource to dispose of waste as it helps reduce costs and free up time.
We are a professional commercial waste carrier. We ensure all relevant government documentation and information are provided to prove your business has fulfilled its 'duty of care.
What counts as business waste?
Need to know what can be regarded as 'Business Waste'? The following list gives information regarding the type of waste considered 'business waste' and what local waste collection and recycling services accept.
Waste that's produced by tradespeople, builders and labourers that were hired to carry out repairs, improvements and changes to a person's property
Commercial activity waste
Waste from business premises, i.e., shops, offices, homes, warehouse
Waste from construction, demolition or agriculture
Your business waste disposal responsibilities
Disposal of business waste must be done correctly, safely and securely by following the guidance set out by local waste collection services, local councils or the UK government. Following the advice set out by authoritative bodies ensures the business's waste disposal and recycling responsibilities are met.
Moreover, the disposal and recycling of hazardous waste require increased awareness of disposal safety procedures and often requires a qualified professional. Business waste should not be moved between countries, for instance, to send to a landfill.

It's expected you will:
Prevent, Re-Use, Recycle or Recover waste- in that order to keep waste at a minimum
Safely and securely sort and store any waste.
Complete a waste transfer note before waste leaves the site
Check if your waste management services are registered to remove business waste
Prevent the illegal disposal of waste from waste management services, and report to authorities if they do
Sorting and storing waste
During the disposal of business waste, it should be sorted and securely stored. This can be achieved in various ways. Again, the government offers differing advice that covers hazardous waste to be checked before you send hazardous waste to a landfill or waste and recycling facility.
The different types of business waste should be stored in individual containers or places to stop cross-contamination, allow waste to be reused and ease the completion of the waste transfer note.

Use a known secure place to store waste to stop waste from escaping
Use suitable, airtight containers
Ensure each container is labelled clearly
Use covers etc. to prevent waste from blowing away
Rain can cause contamination so ensure waterproof covers are used in case the waste is reused
Understanding Commercial Waste Duties of Care
The UK government developed the Environmental Protection Act 1990 as guidance for the correct disposal of trade waste. It states that all businesses must contain waste products safely and ensure they are disposed of correctly. This 'duty of care' is a legal UK government requirement and must be followed by all businesses in the UK.
Any waste or rubbish material produced from commercial businesses is covered under this guidance; this includes waste by-products. Every business in the UK must maintain its responsibilities to comply with the government rules, including offices, stay at home businesses, production companies and more.
The business waste covered under the guidance includes:

Electrical equipment, scrap computers and furniture
Used oil (cooking or manufacturing)
Packaging, post and general waste.
Cigarette ends, flammable and smoking waste
Recyclable materials (paper, plastic and cardboard)
Food and Drink packaging
Breaching Commercial Waste Disposal Legislation
The consequences of not safely and securely disposing of business waste can be significant, both financially, environmentally and legally. Although it may be hard to distinguish between commercial and residential waste, especially when working from home.
Businesses need to be aware of the official government guidance for information on business waste removal to avoid a breach of the Code of Practice and further prosecution or fines. For breaching duty of care, fines range from £300 to £5,000, with penalties of £400 on a fixed fine basis, or prosecution with limitless penalties.
Further fines can be given for not complying with notices for correct storing and disposal facilities for business waste on-site. Moreover, you could face up to five years in prison.

Offences include:
Disposal of business waste in domestic bins.
Using a household recycling centre for trade waste
Any other disposal method not following the best practice and guidelines
To protect your business, trade waste should be dealt with properly. There are two main ways to do this; appoint a contractor or implement waste control systems. Records and documentation must be kept safe to provide proof that business waste was disposed of correctly and safely by a waste carrier in the event of government inquisition.
The Essential Business Waste Disposal Paperwork
As stated above, retaining the correct waste disposal documentation for business waste disposal is vital. It can ensure your business isn't fined or wrongly prosecuted. A 'Duty of Care Waste Transfer Note' should be used every time a disposal is completed, as it's evidence that trade waste is disposed of properly.
The information needed for the note includes; the kind of waste, the weight of materials and where and when it was disposed of. Retaining a copy of these records provides essential cover for the company and its owners under the UK government's Environmental Protection Act of 1990.
You can find some template copies of the Waste Transfer Notes online; these display the level of detail needed. Content required for the form includes;

Names and addresses of the individual transferring the waste and the transferee
Environmental permit numbers for the registered waste disposal facility
SIC code (Standard Industrial Classification) for tracing purposes
Details of the waste material, how it was contained, its weight and Waste Regulations that apply
For businesses, in most cases, it's more cost-effective to hire a professional contractor or waste management company for trade waste removal rather than send individual disposal fees for each load of waste.
Contractors will professionally deal with the removal, transportation and disposal of business waste, ensuring all regulations are met.
Besides, it's more convenient to outsource for waste removal as licensed waste management companies will produce the documentation and paperwork you need to prove the businesses 'duty of care' and all legal responsibilities were maintained.
Furthermore, communication is made easy as guidance and information can be sent via email, saving time and money.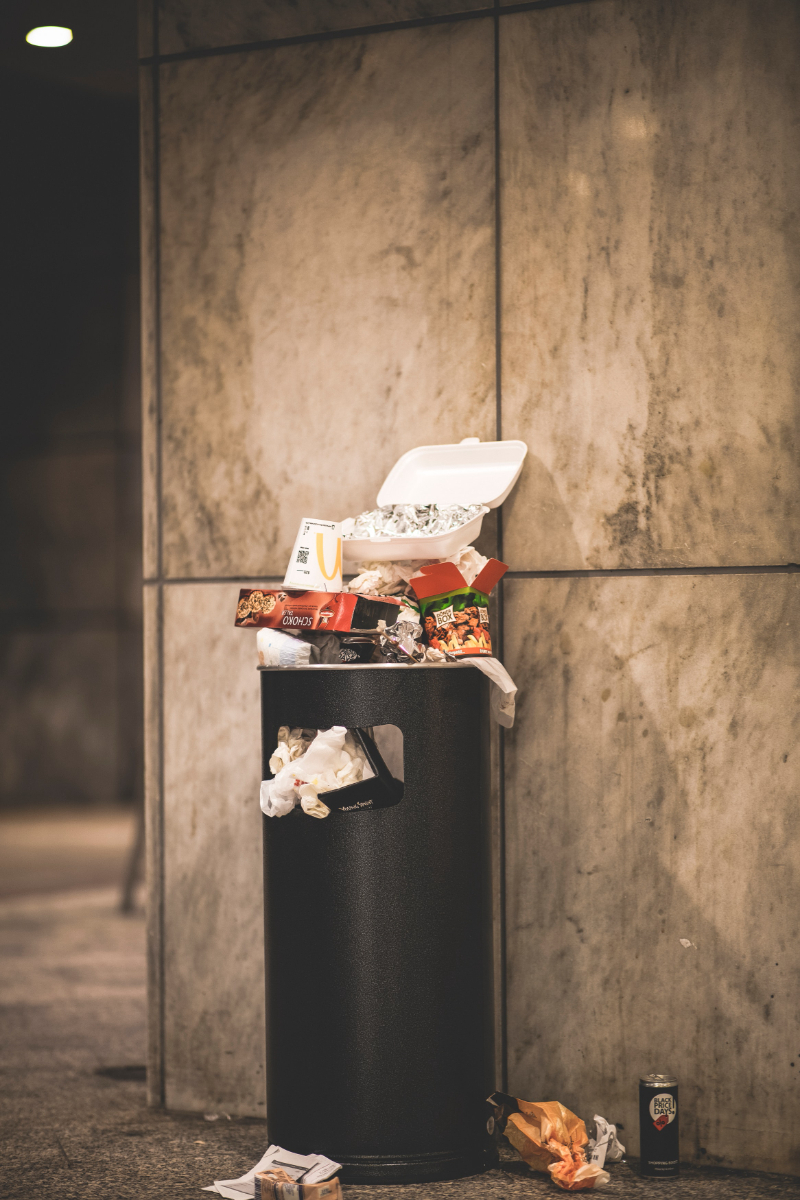 Choosing a Waste Disposal Contractor
When choosing a Waste Disposal Contractor, there are a few essential aspects to consider. Firstly the company must adhere to licensing standards and have the necessary systems to produce the required paperwork. Trade waste services must retain a license from the Environmental Agency that authorises them to store, transport and dispose of business waste.
Moreover, they should deliver a 'Duty of Care Waste Transfer Note' for every disposal. The business' duty of care guarantees that the waste disposal company is licensed; otherwise, it could lead to penalties and prosecution. Thus, it's advised that business owners seek guidance from experienced and professional commercial waste companies like 'Clear It Away'.
Our company follows all set guidelines to safely dispose of business waste, and we provide all the required documentation to prove your business' 'duty of care' is maintained. Send us an enquiry to delegate waste removal and free up time.

Get in touch today if you have any waste that needs collecting and disposed of correctly in Maidstone and Kent. Our experience and professionalism can help alleviate any stress or concerns you have concerning wastage.